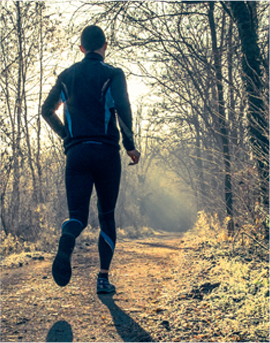 By: Samantha Bryant
While helping to develop the "Spring Out of Stress!" campaign, I had one aim in mind – if the campaign reached one student and offered them a brief moment of reflection, then it was all worth it. The subject of academic stress is one that is close to me. As a graduate student, I have experienced both good and bad academic stress and have watched my colleagues go through the all too familiar and emotional waves – from elation to hopelessness in the time it takes to walk out of the room and refill a cup of coffee.
The truth is everyday life in middle and high school is difficult. Balancing a wide variety of subjects that may or may not even interest you. Extracurricular activities. Volunteering. Social events. Puberty. Wondering if you'll get your drivers' license. Feeling awkward at times in your own skin. Contemplating life after graduation. (This does not include life outside of school with its own set of unique pressures).
The power of hindsight allows many of us to reflect on how certain situations could have been handled differently. It's been ten years since I've graduated high school and I still find myself thinking up perfect comebacks to something someone said to me in the hallway my senior year. However, I think hindsight also allows people to forget about how exciting, confusing, and downright scary life in middle or high school could be at times.
In high school, I hated being told by adults – "Wait 15 years, it'll get better!" or "Wait 15 years, it'll get much worse!" I would think: Why should I have to wait to feel better? What can I do now that will help me process these feelings of anxiety, fatigue, and just being completely overwhelmed? How is telling me I will one day encounter different and worse stressors supposed to make me feel any better?! These comments were and are never helpful. They dismiss real life feelings and situations occurring in the present moment. By discussing resilience strategies now, we provide youth with a toolkit for how to meet stressful situations and process them in a way that maintains whole health.
The spring campaign has two goals – to start a conversation about stress and to get students thinking about how they handle stress when it comes their way. I do not pretend that this campaign is exhaustive on the subject. Instead, I hope that the resources offered as part of this month-long public awareness campaign reinforce an often-forgettable truth among youth and adults alike – you are not alone.
Unfortunately, stress makes us forget that sometimes – particularly the bad stress, or the kind that keeps you up at 3AM thinking about how you did on that presentation 48 hours ago. As an instructor, I know that I catch myself in moods where I can come across as dismissive about a student's stress level. Both adults and youth benefit in developing healthy resilience strategies. Words matter, but fall short without direct action.
The importance of stress management and self-care transcends National Mental Health Awareness Month. Stress does not end – it only changes form. So, make use of the resources and continue to have these conversations year-round. While it is not always as easy as "springing" out of stress, how we react and make sense of stressful times can mean the world to ourselves and to others.
Some helpful resources on youth and mental health:
https://strengthinpeers.org/wp-content/uploads/2018/12/blog2.jpg
343
270
Nicky
/wp-content/themes/sip-enfold-child/images/siplogo_1.svg
Nicky
2016-08-15 08:30:10
2019-02-25 14:29:04
An Open Letter About Stress